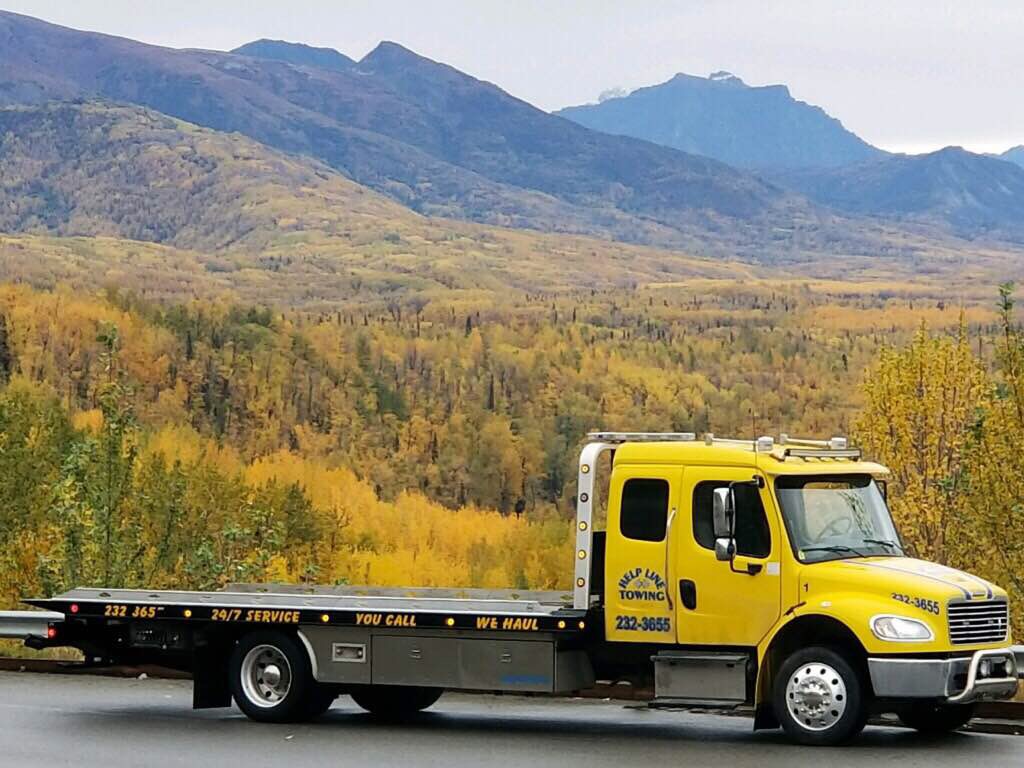 SERVING
SouthCentral ALASKA
Locally OWNED
15 Years of Service
Palmer • Wasilla • Eagle River • Anchorage
& throughout Alaska
Mat-Su Valley
& Vicinity
907.232.3655
Hours of Operation
M-F 24hrs
Sa-Su 24hrs
Located in Palmer, Alaska, Helpline Towing is a one-stop-solution for all of your towing needs.
Help Line Towing is proud and grateful to have served the Mat-Su Valley and Southcentral Alaska for over 15 years.

We have consistently worked to keep a high level of customer service with competitive rates, quality service, and a strong work ethic.

We have maintained a strong working relationship with other reputable carriers in the Valley.

We reside and focus work in the Mat-Su Valley, but have transported throughout the state.

See our list of services and contact information below and feel free to ask about any services not listed.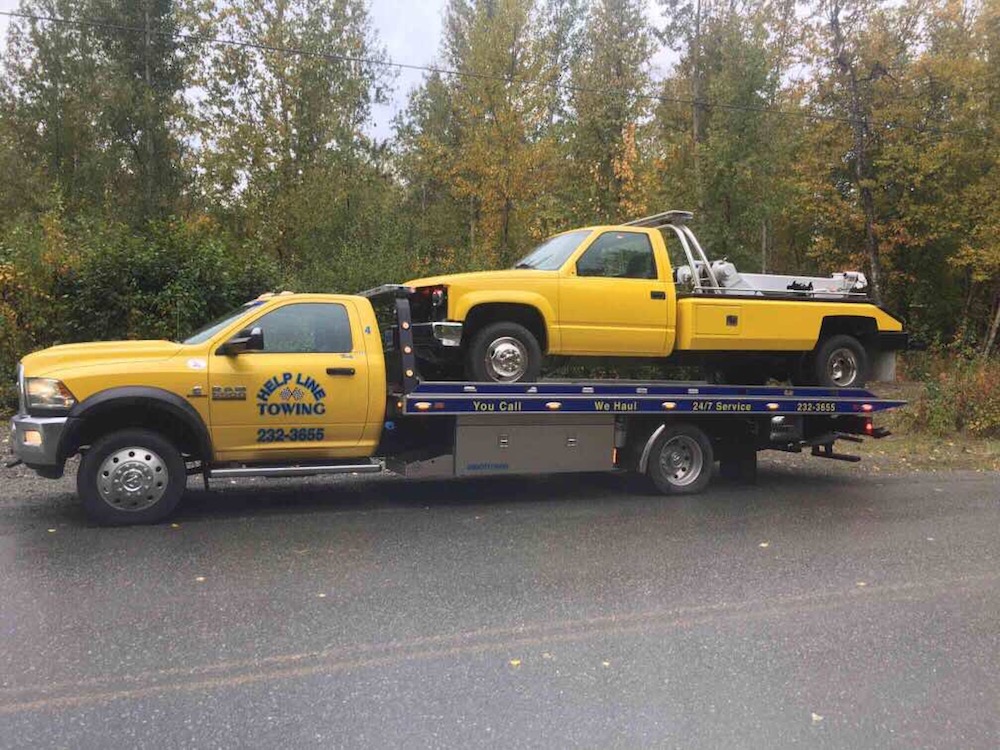 Emergency Towing Services (all vehicle types)

5th Wheel & Gooseneck Towing

Medium Heavy Duty Hauling

Insurance Towing

Vehicle Accident Recovery

Multi-Vehicle Transport

Large Object/Commercial Transport

Illegal/Immobile Vehicle Removal

Jump Start

Lock Out Help

Winch Needs

Fuel Delivery

and more...
Call (907) 232–3655
24-7 for emergency or other required towing needs.